Championship Specialty Shows
Each year The Great Dane Society of QLD endeavours to provide International Breed Specialist Judges for our annual Best in Specialty Show.
This title is the highlight of our Show Year and everyone does their best to present the best of the best!
Danes travel from all over Australia to catch the eye of an International Breed Specialist.
At the end of the day - we all take the best Dane home.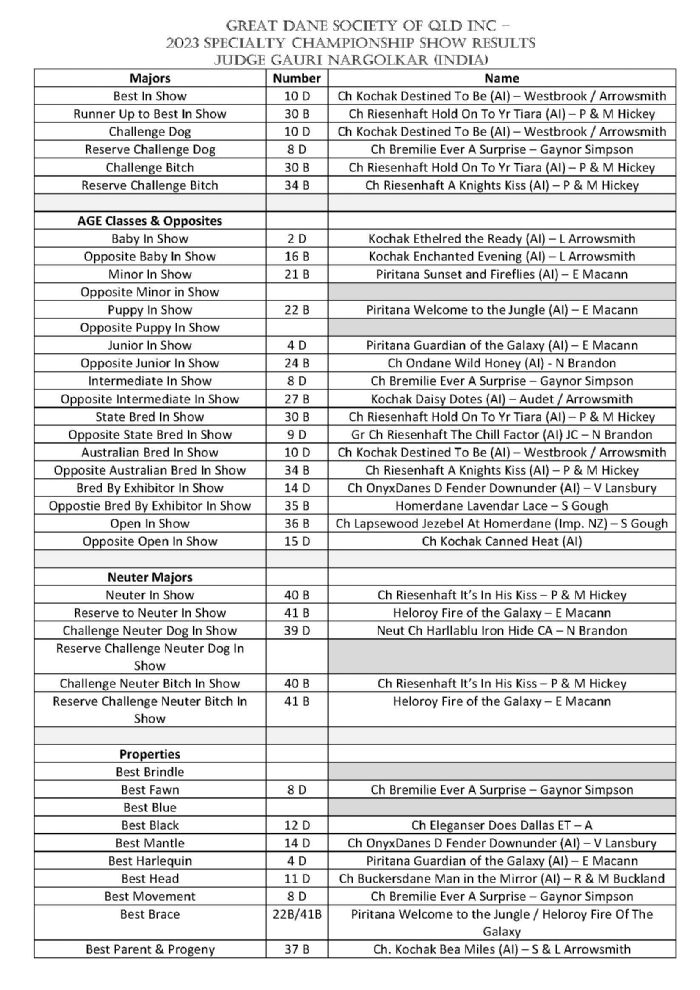 Contact Details
Please make contact with Club Secretary; Victoria Lansbury