Open Specialty Shows
Each year the club hosts a Breed Specialty Open Show usually in March but sometimes combined with the Championship Show Day.
An Open Show can be entered by anyone who has a dog with Mains Registration.
No Championship points that count toward a Champion title are earned.
Open Shows are often used to train and refine judge skills on specific breeds.
It is a great opportunity to learn for dog, exhibitor and judge.
Plus, you still get all the bragging rights if you win!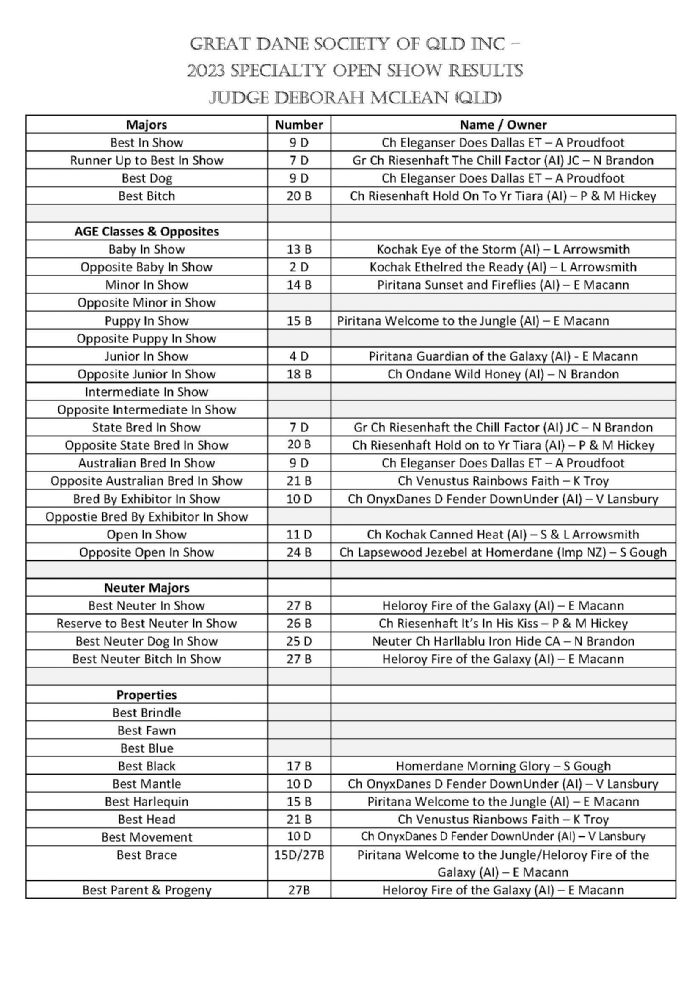 Contact Details
Please make contact with Club Secretary; Victoria Lansbury